Meet Dr. Deepa Patel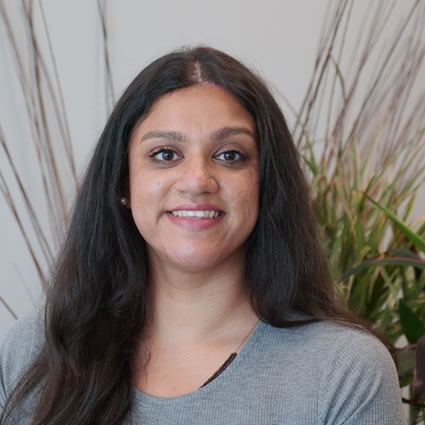 Allentown Chiropractor Dr. Deepa Patel loves helping her patients achieve their best versions of themselves. Getting them out of pain, and back to doing what they like to do is key. She helps them learn how to continue their healthy lifestyle and achieve optimal wellness.
An Unusual Chiropractic Journey
After graduating from the University of Scranton, Dr. Deepa found herself uncertain about her career direction. She knew she wanted to work in the healthcare field, but was unsure what option was best.
When her mom developed a frozen shoulder, Dr. Deepa searched for the best non-surgical options. She chanced upon chiropractic through an InstagramTM post. Knowing nothing about chiropractic, she did some research and fell in love with it.
Dr. Deepa earned her Doctor of Chiropractic from the Northeast College of Health Sciences, graduating in December 2020. She is enthusiastic about serving the Allentown community. Dr. Deepa is also certified in Sacro-Occipital Technique (SOT), Webster Technique, Nutrition, and Pediatric RockTaping. Dr. Deepa is also a member of the ICPA.
Customized Care From the Heart
Patients can sense right away that Dr. Deepa cares about them, and is committed to finding a solution to their pain. She takes pride in her ability to get to the root of your problem. She'll create a plan to help you achieve your health goals and more.
Dr. Deepa believes everyone can benefit from natural chiropractic care. You don't have to be in pain; maintaining total health is a lifelong practice.
EXPLORE OUR SERVICES
Family Matters Most
When she's not helping her patients achieve their health goals, Dr. Deepa enjoys spending time with her large family. Whether they're cooking together or just hanging out, family is everything.
She also loves working out at the gym, doing strength training and volunteering at local animal shelters.
Ready to Book An Appointment?
Dr. Deepa wants you to experience what chiropractic care can do for you. Contact us today to set up an appointment.

Dr. Deepa Patel | Comprehensive Chiropractic