Meet Dr. Stephen Motze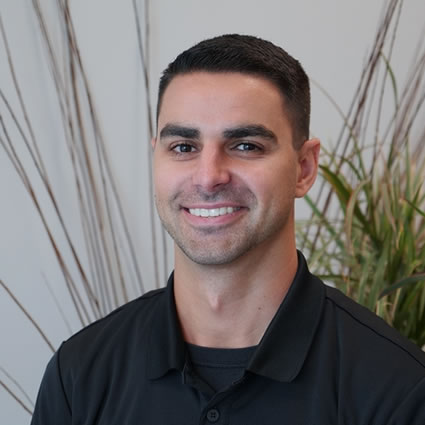 As a chiropractor, I enjoy the overall challenge of caring for each individual and their needs. I'm also passionate about working to create healthier families and a better and healthier community.
Choosing the Chiropractic Path
Dr. Stephen earned a Bachelor of Science in Biological Allied Health Sciences at Bloomsburg University of Pennsylvania. He knew he wanted to work in the healthcare field and was considering physical therapy and chiropractic equally. "My dad's cousin in my hometown is a chiropractor and he encouraged me to look into it. When I found out more about what chiropractic entails I fell in love with it."
To earn his Doctor of Chiropractic, Dr. Stephen attended the University of Bridgeport's School of Chiropractic. He graduated in May 2021 and has been loving working as a chiropractor ever since.
Providing Customized Care
"As every patient has different needs I enjoy the challenge of how to best diagnose and care for them. For me, that's the most exciting and enjoyable part of being a chiropractor." Dr. Stephen uses an array of adjusting techniques including Diversified, Drop Table, Activator Methods® and some Gonstead. He can customize the techniques to meet each patient's needs and goals.
EXPLORE OUR SERVICES
Enjoying an Active Life
When he's not caring for patients' spines, Dr. Stephen loves spending time outdoors, whether he's playing sports, hiking in the mountains or fishing. He also works out at the gym. His other activities include watching sports and serving as a soccer referee on the weekends.
Family is also important to Dr. Stephen and he enjoys spending time with them whenever he can. His parents live outside Reading so they're not too far away. In fact, when choosing where to practice, Allentown was a great fit for him as he wanted to be within a 100-mile radius of his family.
Dr. Stephen's father is German and his mother was born in Portugal and immigrated to the United States when she was 6. Dr. Stephen also has a younger sister.
Book an Appointment
Get your health on track by contacting us today to schedule an appointment with Dr. Stephen!

Dr. Stephen Motze | Comprehensive Chiropractic