About Comprehensive Chiropractic in Allentown
Our Allentown practice has been serving residents of our vibrant city since 2006. Whether you're an outdoor enthusiast who enjoys tackling local trails or a busy parent juggling work and family responsibilities we are here to help you remain active and healthy!
Providing a Positive Space to Heal
In our family-friendly practice, you can feel how positive, cheerful and uplifting our office is when you walk through the door. Staff members will check to see that you're comfortable and address any questions or concerns you may have. With our ongoing commitment to training and dedication to providing exceptional care, you'll know you're in the right place to heal.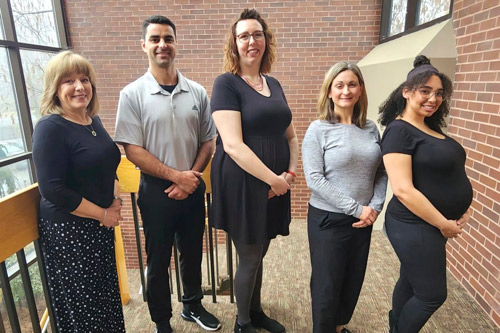 Our Mission
Our mission is to help our community have happier, healthier families for life. To help patients create optimal health by maintaining their spinal health. To provide exceptional service in a caring, clean, calm and happy environment.
Our practice models focus on building lifelong relationships with our patients by providing affordable maintenance care memberships for individuals and families. We're always looking for ways to improve and continue to provide the highest quality health care within our practices.
Start Your Journey to Wellness
Safe and effective, chiropractic is a non-invasive, conservative way to care for your issues. Pain relief and better function—these benefits and many others can be yours. Contact our practice today to book an appointment!

About Comprehensive Chiropractic | (610) 351-8297