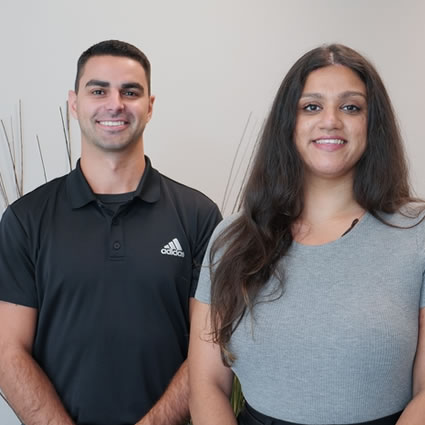 Infrared Sauna Therapy in Allentown
At Comprehensive Chiropractic, we care for the whole body. Using additional types of therapy, in conjunction with chiropractic, can achieve better results. Infrared sauna therapy has shown benefits for several conditions.
What Is Infrared Sauna Therapy?
Infrared sauna therapy uses Far-infrared light to produce heat that gets absorbed through the skin. The heat penetrates deep into the body, raising the core body temperature, causing blood vessels to dilate.
Heart rate and blood circulation increase, delivering higher oxygen levels throughout the body, promoting detoxification. As the heat penetrates tissue and joints, stress releases to provide needed pain relief.
Here are some of the benefits our patients have experienced:

Helps with heart function
Relieves joint pain
Increases energy levels
Helps with weight loss
Improves circulatory system
Relieves sore muscles
Promotes better sleep
Detoxifies
Promotes clear and tighter skin
One of the features of infrared saunas is chromotherapy. Using color light therapy, it works with different energy points to help balance the body. Each color light works with a different system:
RED: Activates and supports the circulatory and nervous systems.
ORANGE: Energizes and eliminates localized fat. Helps address asthma and bronchitis.
GREEN: Has a positive calming effect. Acts as a relaxant.
STRONG GREEN: Provides anti-infectious, antiseptic and regenerative stimulation.
BLUE: Helps decrease pain. Stimulates muscle, skin cells, nerves and the circulatory system.
STRONG BLUE: Lubricates joints. Helps address infections, stress levels, and nervous tension.
YELLOW: Reactivates and purifies the skin. Helps with indigestion and bodily stress.
STRONG YELLOW: Strengthens the body to fight disease and acts on internal tissue.
INDIGO: Helps address eye inflammation, cataracts, glaucoma and ocular fatigue.
PINK: Activates and eliminates impurities in the bloodstream.
STRONG PINK: Act as a cleanser, strengthening the veins & arteries.
VIOLET: Relaxes the nerves and lymphatic system. Addresses inflammation and urinary illness.
Contact Us Today
Want to find out more about infrared sauna therapy? Contact our office to speak to one of our knowledgeable staff members. We'd be happy to help you!
CONTACT US

Infrared Sauna Therapy Allentown, Macungie PA | (610) 351-8297