Meet Dr. Heather Strencosky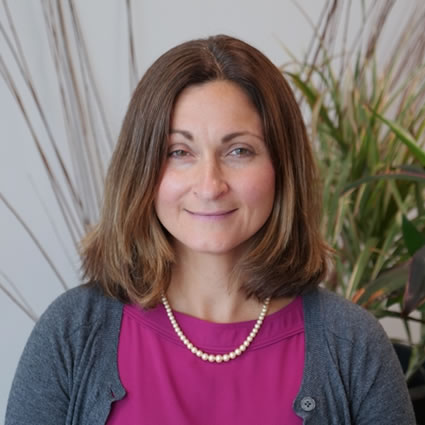 Dr. Heather Strencosky enjoys helping people live their best lives. She knows firsthand what chiropractic care can do, and wants more people to experience that. Hearing stories of how chiropractic has benefited patients is fulfilling for her. Helping them be happier and healthier holistically is her goal.
A Personal Journey
Dr. Heather always knew she wanted to work in the healthcare field. Her original choice was physical therapy but she quickly realized it wasn't a good fit. A friend suggested she look into chiropractic, which she had never heard of. After shadowing a few doctors, she started getting adjusted. Seeing the benefits of regular care in her own life inspired her to pursue a career in chiropractic.
At 18, Dr. Heather received her first adjustment after suffering from migraines most of her life; they disappeared after she was adjusted.
An avid runner, Dr. Heather had to stop competing because of painful shin splints. Since receiving regular adjustments, she has been able to return to running. She completed one marathon and is looking forward to running again in 2022!
An Education in Chiropractic
Dr. Heather enrolled in DeSales University in Center Valley, PA, majoring in Biology. After graduation, she continued her pursuit of a chiropractic career at NY Chiropractic College in Seneca Falls, NY. She earned her Doctor of Chiropractic in 2004 and started practicing in the Allentown community in 2006.
Knowing how important chiropractic is for a happy, healthy community, Dr. Heather wants to mentor young chiropractors just starting. She is committed to helping equip them with the tools and knowledge to serve the community for years to come.
EXPLORE OUR SERVICES
Community Is Important
Dr. Heather has become involved in community activities. She's a member of the Chamber of Commerce. A family-friendly area, Dr. Heather feels a strong connection and is committed to staying and serving the area.
Keeping an Active Lifestyle
When she's not at the practice, Dr. Heather enjoys spending time with her husband, son and daughter. They love doing anything active and spend lots of time outdoors. She also enjoys cooking and spoiling their toy poodle.
Ready to Take the Next Step?
Book your appointment and discover how much better life can be with chiropractic care. Contact our office to get started.

Dr. Heather Strencosky | Comprehensive Chiropractic